Looking back on 2021
2021 will be remembered as a year that we expanded our horizons, accelerated brands and exceeded client expectations with depth, growth and adrenaline at the heart of everything we did. Whilst the difficulties of 2020 lingered on, there were still lots of reasons to be grateful.
As we enter a new year, we'd like to take this time to remember and celebrate some of our proudest moments from 2021.
Creatively, it was a busy 12 months with the launch of some brilliant work globally.
Starting at home, in the UK we delivered on our 360-degree brand promise for the unmistakable "stripey brand", Crosta & Mollica.  We also successfully took Rowse honey into uncharted territories with the brand's first foray into the worlds of Chocolate, Heather, Chilli and Smoked infusions.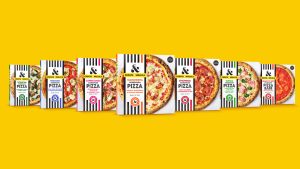 We're pleased to see that all this hard work paid off as we buzzed our way to the FAB Awards and won Silver for design effectiveness for our Rowse Honey redesign. By bringing the brand purpose to life, we helped secure a 29% increase in retail sales value and an increase to 17% in market penetration. Watch this space for more shortlisting & award announcements from the last 12 months.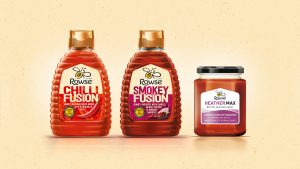 In Malta we defined the strategic rationale and design direction for Kinnie's inaugural alcoholic beverage 'Kinnie Spritz'. Our creative thinking evoked strong memories of classic cocktails, whilst celebrating the modern 'aperitivo' moment.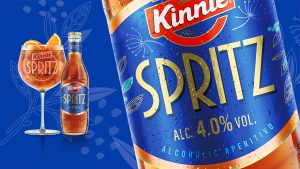 In India we continued to make our presence felt, with creative designs and brilliant storytelling for some of the country's leading brands. Our design for Nutralite's Probiotic Butter Spread and Pure Ghee told a compelling story of provenance whilst our redesign for Coca Cola's Aquarius Glucocharge redefined its positioning and enhanced its proposition – "Energy that gives a sense of lightness".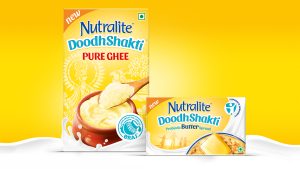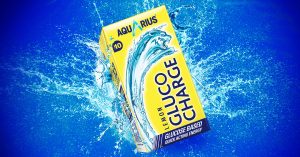 We had a busy year with Colgate in oral care.
We are pleased to see our work on elmex relaunch. We strategically positioned the brand to honour its Swiss aesthetics, aiming to protect its loyal consumer base whilst creating saliency for new users.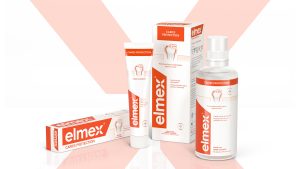 Colgate's launch of Nature IQ showcases bluemarlin's creative solution to communicate the efficacy of natural ingredients. This design sprint was done in close collaboration with the Colgate Design Team, in order to deliver a successful creative solution at pace.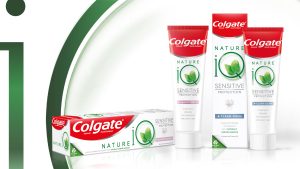 And for the new Elixir range, we took inspiration from the wide array of beauty and personal care semiotics to elevate, and celebrate every sense and every step of the brushing experience with this stunning category innovation, developed by Colgate.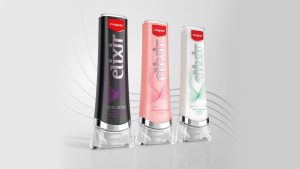 We saw. We thought. We did.
At bluemarlin, we always surf the waves of change, that lead our strategic thinking and predict the possibilities of what is to come. In 2021, we ran a series of articles identifying trends across various categories, and shedding a light on how brands could adapt to the new normal –
In addition to this series, we carried out some robust thinking to decipher the world of Indian beauty as behaviours evolve with the entrance of a new generation of consumers. Both articles identify the drivers and cultural trends that are shifting the needs and desires of these ever-evolving generation groups –
As we bid farewell to another rollercoaster of a year, we are proud of what we've accomplished and grateful to the clients and our team who have made it possible. 2022 – we're coming for you.