Bridging the generational gap in Indian Beauty
Beauty has been ingrained in the lives of Indian women since time immemorial. Speaking from personal experience, my very first encounter with the concept of beauty started at the mere age of 5, when my grandmother introduced me to a DIY remedy for fairer skin (an historical obsession, one may say). Like most Indian women, I was raised on skin and hair care routines based on traditional practices – from coconut oil in my hair to "Channe ka aata" (gram flour) on my face. Homemade concoctions consumed a large part of my growing years, in a quest for "real beauty".
With Indian millennials and Gen Zs being exposed to Western trends, their views on beauty, however, have changed significantly. Fair skin is no longer a desire, as was clearly demonstrated in their retaliation towards the ideology marketed by once leading brand, 'Fair and Lovely'. What matters now is healthy, protected skin. They are consciously slowing down and investing both time and money in understanding what goes inside the topical products they use daily.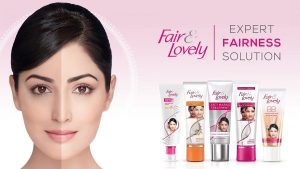 International brands like Dermalogica and Clinique established their presence in India by marketing clinical terms such as hyaluronic acid, vitamin C and retinol. This, in turn, is making today's youth more informed and in search of active cosmetics that have effective and visible results. But in a country like India, where skincare dates back centuries ago, the 'science' behind beauty follows 2 diverging paths.
Clinical – Science as we know it…
Fuelled by the need for transparency, millennials and Gen Zs want to know more about the scientific formulation and concentration of the actives in the products they use. They crave credible information and personalised solutions from reliable, trusted sources. This desire has led to a transition from the basic cleanse-tone-moisturise routine to an extensive regime of active cosmetics for both men and women (see our recent thought piece on male grooming) that includes medical-grade serums, targeted creams, and face masks.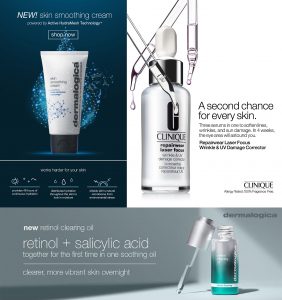 Ayurveda – The Science of Life
Born from age-old practices and principles, Ayurveda is an alternative medicine system with historical roots in India. It relies on the extensive use of botanicals for improving health and immunity. Its Sanskrit heritage defines it as 'The Science of Life' for its use of preventative measures to maintain wellbeing, rather than the Western diagnostic approach to medicine. However, a quick Google search reveals that the theory and practice of Ayurveda is in fact, interpreted by some as pseudoscientific.
While its scientific authenticity may be questioned, sales of herbal beauty products are expected to increase at a CAGR of 7% from 2019 to 2025, due to their perceived lesser side effects versus synthetic products (source: BlueWeave Consulting). In turn, millennials today are rediscovering ancient Indian rituals and their benefits in skincare.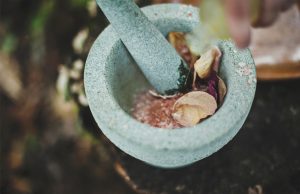 Navigating the scientific beauty landscape
Quite noticeably the definitions and interpretations of 'science' in the Indian beauty landscape are a concoction of traditional and modern. The growing consciousness about ingredients and their compositions runs parallel with millennials' desire for natural, untouched skincare. This desire for 'real' science and yet slower and more conscious beauty practices rooted in natural, herbal and ayurvedic products have left consumers in a dilemma for choice.
So, how can skincare brands converge Indian tradition with modern science, without alienating one for the other?
French cosmetics giant L'Oréal is one to respond to this need with its ayurvedic shampoo, conditioner, oil and cream under its Garnier Ultra blends brand. The brand successfully combines the efficacy of ancient science with modern processes and leverages its scientific credibility that consumers believe in.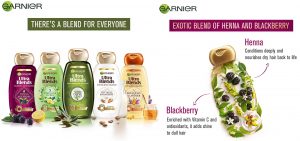 While clinical science-backed brands are successfully tapping into the Ayurveda and natural trends, legacy Ayurvedic brands, suffer from brand perception issues itself. In a recent survey conducted by bluemarlin, Indian millennials revealed their interest in Ayurveda for its natural and herbal properties, but as for the brands itself, they saw them as 'stuck in the past', 'not for me' and 'for Babajis' (traditional Indian priests).
How can brands rooted in Ayurvedic philosophy communicate effectively with millennials and Gen Zs?
Only time will tell whether the next generation chooses clinical science over Ayurveda, vice-versa or both. But in the meantime, we've identified 5 key steps to reaching this consumer base:
1. Align with their values
Following the path of Millennials, Gen Zs want both transparency and authenticity from the brands they buy. They are eco-conscious consumers that demand sustainable packaging and will happily boycott those businesses that follow unethical practices. They advocate for real beauty and will publicly call out those brands promoting unrealistic beauty standards. Brands that want to engage with them need to analyse how their business can align with these ideas of transparency and authenticity and generate trust through their communications.

FAE Beauty's (Free and Equal), inclusive gender-fluid outlook promotes democratic and creative expression through cosmetics. Furthermore, FAE's community-first approach puts regular people at the heart of the brand's marketing.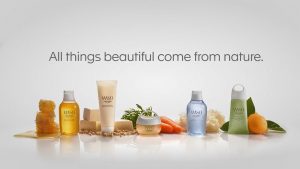 Designed for Millennials, the range has been crafted with authenticity at its core. Through WASO, Shiseido is redefining beauty – empowering Millennials to feel beautiful in their own skin whatever their gender, nationality, age or status.
2. Adapting your story for the next generation
Younger consumers are curious about their ancestral rituals and are going 'back to nature' in the search for effective remedies. At the same time, they want modern formulas and proven results. There is great potential for ayurvedic brands to communicate their ideology without the use of complex philosophical terminology that can feel irrelevant while highlighting the high-performance of their products in a way that feels reassuring.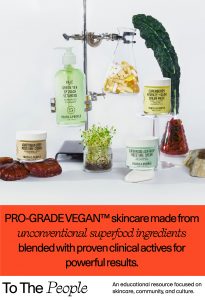 Modern Medicinal brand Youth to the People creates consciously sourced, nutrient-dense superfood blends and pairs them with clinical PRO-GRADE VEGAN™ actives for powerful results.

Skincare brand Daughter Earth is reformulating tradition by combining Ayurveda with biochemistry.
3. Focus on their concerns
These consumers have no problem trying new, innovative brands rather than turning to a brand seen as old and reliable (cue in legacy Ayurvedic brands). Those looking to become future-ready need to focus their efforts on giving the consumer a reason to connect and return. Millennial and Gen Z targeted skincare ranges, affordable yet credible solutions and personalised products is the way to go.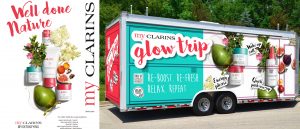 'My Clarins' range designed specifically to target younger consumers.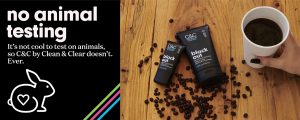 C&C by Clean & Clear: A New Skincare Line for Teens Designed by Teens
4. Modernising Ayurveda
Brands seen as 'stuck in the past' need a more thorough rejuvenation: through design, partnerships and on pack copy. Ayurvedic semiotics should be delivered in a more contemporary manner, one that is approachable yet exciting for the newer generations.

Shaz & Kiks is using modern graphics and language, as well as influencer marketing, to promote its Ayurveda-based scalp and haircare line, including its hero pre-wash product that uses oils mixed with herbs such as bhringraj, amla and brahmi.

Delhicious uses Ayurveda to inform not only ingredients, but also the brand ethos – clean, cruelty-free Ayurvedic skincare.
5. Educate – Communalise – Amplify
These consumers are on their journey to become skin experts and turn to brands that help them stay informed. The potential for ayurvedic brands to provide them with education around this 'unknown world' and help them navigate through the confusion of what to buy and when to use it, is huge. Additionally, they are driven by an increased desire for collecting exciting, shared experiences. Why not help them create a beauty routine and design spaces for them to talk and share? Whether that's through Instagram, TikTok, or more innovative methods such as mobile pop-ups.

Glossier uses unconventional marketing channels such as pop-up stores and having a wider community focused mission that enables it to build a tribe and inspire a feeling among millennials.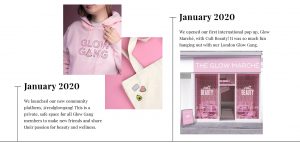 With all-natural, fruit-inspired skin care products, Glow Recipe strengthens their brand community by offering content that really matters to their customers such as their Glow Miles rewards system and Boss Babe interview series.
Up next...