Buzzing our way through innovation opportunities
Following bluemarlin's successful design of the Rowse brand portfolio, we teamed up once again to explore potential opportunities for the UK's #1 honey brand to unlock other untapped categories.
Having attended an innovation workshop led by Valeo, bluemarlin put its strategic heads together to deliver on a written articulation and visual stimulus that brought to life a number of new product development concepts.
The end result?
Three unique product combinations – Rowse Chilli Fusion, Rowse Smokey Fusion and Rowse Heather Max.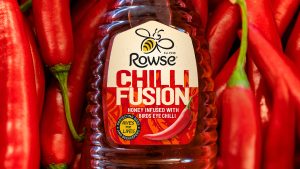 Catering to sweet and savoury tastebuds alike, Rowse Chilli Fusion demonstrates the flexibility of Rowse's new brand identity, literally fusing the core natural values that embody the brand with a disruptive and arresting new flavour profile to suit the needs of kitchen explorers of today.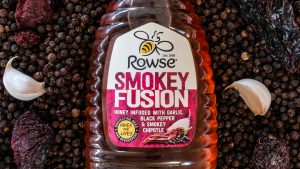 The second entrant to the brand's new fusion range, Rowse Smokey Fusion is a beautifully crafted product, infused with garlic, black pepper and smokey chipotle. It's suggestive illustrated design style reinforces the launches disruptive proposition by transporting the UK's travel-restricted home chefs, who want to journey outside of traditional taste palettes via the products they buy, to new flavour experiences.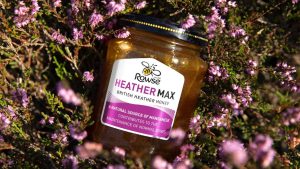 And finally, playing true to today's health trends, Rowse Heather Max is a source of naturally occurring manganese and the ideal positive pairing to your favourite breakfast.
A welcome new member of the UK's booming health foods space, Rowse Heather Max cues highly efficacious semiotics to emphasise the natural goodness of honey, brought to consumers alongside Rowse's core brand message to Wake up to Nature – the right way.