Waking up to a different kind of Nature with Rowse ChocoBee
After record breaking growth following their relaunch, Rowse have teamed up with bluemarlin again to launch a whole new way for consumers to enjoy the UK's #1 Honey Brand.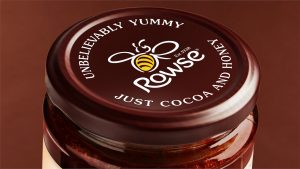 Rowse ChocoBee is the new chocolate spread with only two ingredients: 100% pure & natural honey and UTZ-certified sustainable cocoa. It's the first foray outside of honey for the brand, achieved by masterfully blending two simple and delicious ingredients.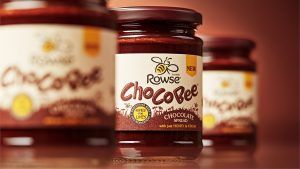 "We worked intensively with Rowse over the last couple of years to help them establish an authentic voice that stands for nature, and the wonderful bounty it can supply" stated David Hodgson, Co-Founder and Executive Creative Director at bluemarlin. "Rowse ChocoBee is a lovely example of where the brand can now go. We retained Rowse's core brand equities, such as the enigmatic 'bee in flight', and lush meadow silhouette, which allowed us more playful creative freedom when it came to ChocoBee's idiosyncratic identity"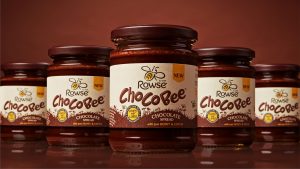 Hanenne Madi, Brand Manager at Valeo Foods UK, added "Today's consumers are looking for everyday breakfast spreads that not only taste good, but are sustainable too. In Rowse ChocoBee, bluemarlin have continued their great work in evolving our positioning and identity to now exploring the possibilities on shelf, outside of our core range of honeys".
Rowse ChocoBee is also part of Hives for Lives, a programme of vital initiatives that protects honey bees and supports beekeepers around the world.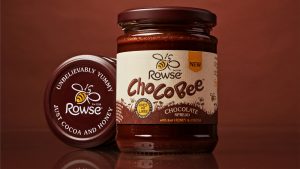 The pre-Pancake Day launch has been met with market-wide acclaim, and following an exclusive listing in ASDA is now appearing in retailers nationwide.
Up next...