Adding another four feathers to our cap
A quadruple win at this year's World Brand Design Society Awards! From hundreds and hundreds of entries only ninety four projects were selected for an award, of which Bluemarlin took home four!
The World Brand Design Society Awards is an independent and prestigious international awards scheme that celebrates the significance of commercial design and its role within society and global economics. Recognising the critical contribution that outstanding creative work makes to building brands, the WBDS Awards distinguishes the very best creative work by the very best design agencies for their transformative work in delivering creative excellence and effective commercial results.
Our 360 degree creative strategy, communication and activation for Crosta & Mollica and redesign for Rowse honey, were both awarded Silver in the integrated creative campaign and brand design refinement categories respectively.
Our redesign work on Buckwud Organic took home the Bronze in the packaging design category and to complete the quad, our work on Kinnie Spritz was commended for its packaging design creation.
We are proud to share these awards with our clients Crosta & Mollica, Valeo Foods, and Simonds Farsons Cisk. We'd like to take this opportunity to thank them for working with us to deliver more profitable futures for their brands.
Through insight driven intuitive design, we accelerated their brands by ensuring they live in the hands, hearts and minds of their consumers.
Meet the Winners

The modern Bella Vita… in every crust and crumb. Our revised brand proposition for Crosta & Mollica authentically transported consumers to Italy and impressive growth numbers suggest that it's becoming a cross-category icon.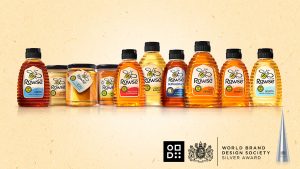 Our redesign of Rowse celebrates the brand's innate connection to the wonderful world of nature, reinvigorating its standout across touch points and championing its support for honeybees and beekeepers across the nation and beyond.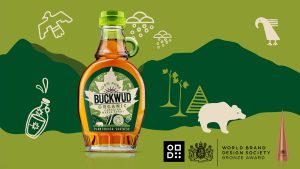 The new identity and packaging design for Buckwud dialled up its strong credentials as an organic, pure, plant-based product whilst amplifying its unique character to achieve stronger shelf-standout.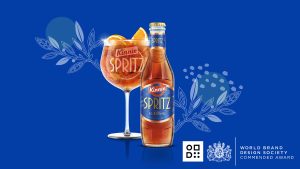 Our strategic rationale and design direction for the development of a new alcoholic 'Kinnie Spritz' aperitif taps into the core Kinnie's sense of nostalgia, and creates a brand that is evocative of an era and is loved by consumers. So much so that Simonds Farsons Cisk recorded record-breaking sales following launch.
Contact newbusiness@bluemarlinbd.com to learn more about these projects and visit www.bluemarlinbd.com to view our latest portfolio
Up next...