NimWash & Savlon: Brand Acceleration in Action
The Covid-19 pandemic has ushered in an era of unprecedented consciousness towards cleanliness and hygiene. For companies and brands with expertise in this space, there was not only an opportunity, but a responsibility to develop new products, strengthen communications, and affirm their commitment to provide superior protection.
One of India's leading FMCG companies, ITC, has taken up the mantle of leader in the effort to promote healthy hygiene habits with the introduction of three new product offerings – NimWash Vegetable and Fruit Wash, a new sub-brand range of soaps, handwash and sanitizers under Salvon Hexa, as well as the launch of germ-protection wipes under the Savlon master brand. ITC turned to their long-term creative partners at brand acceleration agency bluemarlin for packaging solutions that conveyed expertise and effectiveness.
With consumers desperate for ways to protect themselves and slow down the spread of the coronavirus disease, there was a genuine need for these products to launch in market as fast as possible. With strong collaboration, acute strategy, and creative expertise, bluemarlin was able to accelerate the process with NimWash, Savlon Hexa and Savlon Wipes all hitting the shelves in an unprecedented 8 weeks after brief.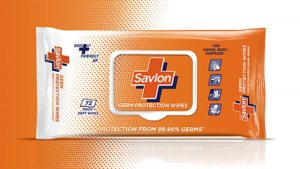 As fruit and vegetable wash is a nascent category in India, clarity of usage was of the utmost importance for NimWash's design. Bluemarlin used powerful semiotics to communicate that the product is natural, effective and safe, balancing category cues with masterbrand Nimyle's premium brand identity for intelligibility, recognisability and standout.
Savlon is a well-established brand with a reputation for protection. The design for the new Hexa range reinforces its expert credentials with a science-inspired brand mark. A hexagonal pattern further illustrates Savlon Hexa's advanced efficacy in providing superior protection from viruses and bacteria.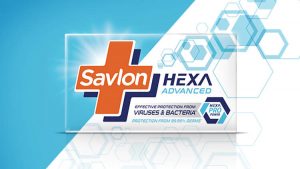 "We can attribute the success of these projects to the strong relationship between bluemarlin and ITC," comments Ashwini Pable, Director – Strategy and Business (India) at bluemarlin. "For over 5 years, we have helped their marketing teams accelerate the brands within their portfolio, from personal care to biscuits to household.
A solid foundation of trust as well as a deep understanding of the Indian consumer enables us to work smart and work quickly. We're very proud that we were able to support ITC in responding so readily to the Covid-19 crisis."