Bluemarlin Helps Cisk Celebrate 90 Years as a National Icon
Cisk, the national beer of the Maltese islands, celebrates its 90thbirthday with a commemorative campaign created by brand acceleration agency bluemarlin.
 The task was to bring to life Cisk Lager's 90th birthday activation with designs that would inspire and delight consumers both locally and abroad.
Cisk, Malta's most iconic and recognised brand, is internationally affirmed as an award-winning lager. Holding a special place within the national consciousness, the brand elicits a strong sense of pride and loyalty in its established consumer base.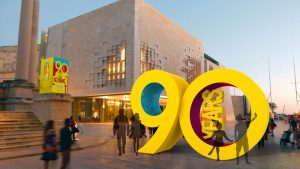 The project focused on the limited edition makeover of Cisk Lager packaging with additional exploration of customised glassware and inspiration for a variety of other brand touchpoints for on-trade and off-trade environments.
Before commencing design, bluemarlin undertook an extensive strategic phase, to fully understand the rich heritage and cultural significance of the brand.
The resulting proposition for Cisk's commemorative campaign makes reference to the iconic Farsons' brewery in Malta, the home of Cisk since 1929, and its art deco style. The illustration of the brewery is created with simple line work and interlocking geometrical shapes. The bold colour palette links the iconic red and yellow of the Cisk brand with light blue inspired by the Mediterranean Sea. A vibrant purple adds a final contemporary twist.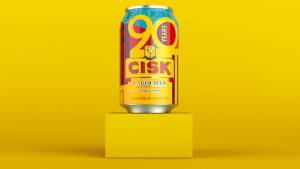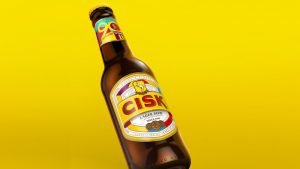 Guided by the creative idea, "Forever Modern," the design is both simple and complex, formidable and dynamic – honouring Cisk's past with a bold expression of its future.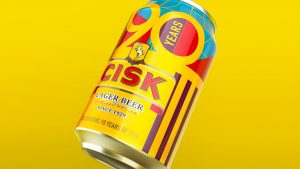 "Cisk can attribute its longevity to two factors. Its integrity and respect for time-honoured brewing traditions and its inherent curiosity and willingness to adapt," comments Dan Monteith, Executive Strategy Director at bluemarlin. "The design of Cisk's 90thBirthday campaign mashes these principles together, creating something bold, yet grounded that will appeal to loyalists as well as the next generation."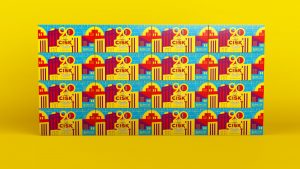 "Modern is such a misused word these days," comments David Hodgson, Creative Director at bluemarlin. "But Cisk and the entire Farsons organisation is genuinely modern. The brewery and the brand is rooted in the aesthetic of the modernist period. This iconic brewery was being built shortly after the Empire State building and Chrysler buildings in NYC. This was a time of dynamic change and innovative optimism. Our creative approach honours the way in which Cisk remains rooted in tradition but is still contemporary and relevant 90 years later. The brand, like the brewery, is a modern icon."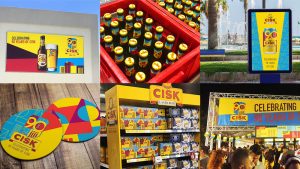 "As we approached our 90th birthday, we recognised the opportunity to celebrate Cisk in all its glory – its exceptional quality, its deep-rooted connection to the Maltese, and its commitment to providing a constant source of enjoyment and social entertainment," comments Susan Weenink Camilleri, Head of Sales and Marketing at Simonds Farsons Cisk. "Bluemarlin excavated 90 years of history to unearth the enduring principles that are to be Cisk's legacy, then brought it to life with creativity that is bold, brave and exciting – a brilliant way to commemorate Malta's first lager."