Casg Annamh debuts with a design by bluemarlin
Speyside distillery Aberlour has released its latest single malt, Casg Annamh with a design by brand acceleration agency, bluemarlin. Providing adventurous malt lovers with the ideal introduction to sherry cask matured whiskies, Casg Annamh highlights Aberlour's commitment to choosing the best casks and maturing liquid of the highest quality to provide a deep and satisfying taste experience.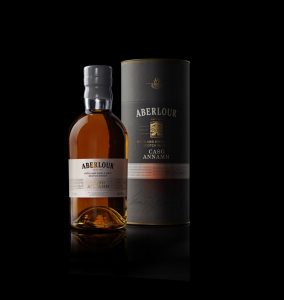 Bluemarlin's challenge was to create a design for the new NAS single malt that fits within the Aberlour identity whilst enlivening the brand by injecting personality. The aim was to create packaging that defies the belief that age has to be an essential factor when choosing a whisky.
Gaelic for "rare cask", the first release in Aberlour's Casg Annamh series is matured in a trio of cask types, including European oak sherry casks and two sorts of American oak cask.  Aberlour's craft credentials are upheld by Casg Annamh, which comes in a wax capsule bottle. The evocative product description is featured on the label alongside communication of its small batch distillation and a signature of master distiller, Graeme Cruickshank. The prominence of Aberlour's name reassures consumers of the quality and authenticity whilst the Casg Annamh, written in a gold emboss against a subtle weaved pattern representing the three aging casks and intricate flavour of the whisky, signals something different.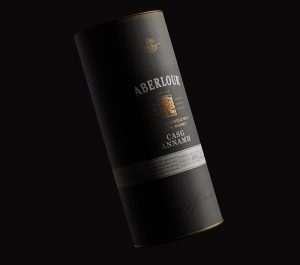 "Aberlour required a packaging design that reflected their belief that true pleasure comes from discovering the layers that define craft," comments David Hodgson from bluemarlin.  "They are masters of this knowledge and this design conveys the quality of the product and the authenticity with which it has been created."