Continente's family of characters
Continente is a beloved and trusted brand with over 250 supermarkets in Portugal. Although recognised for its value, superior quality and excellent in-store experience, the brand wanted to create a stronger emotional connection with its consumers. Boasting a portfolio of more than 4,000 SKUs across a multitude of different categories, there was also an opportunity to deliver higher brand recognition by bringing cohesiveness to its family of products, thus supporting Continente in reinforcing its position as the #1 supermarket brand in Portugal.
By updating the brand's positioning to better align with the evolving needs of its consumers, Continente's goal was to shift perception of the brand from a generic solution to a preferred choice; one that instilled joy in the brand whilst also encouraging cross-category purchase.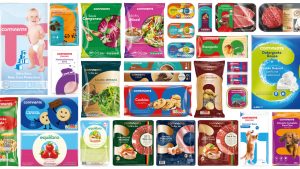 Playful, bold and inviting, bluemarlin's creative solution offers flexibility to give each product and category its own unique 'character' whilst unifying Continente's portfolio into a 'family.'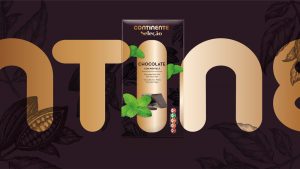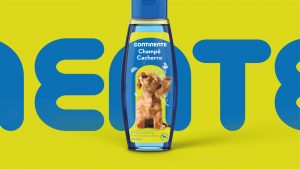 Leveraging the characters within the brand's logo to create unique shapes, windows and layers, the design system provides a framework that allows the RTB's to be showcased, reinforcing the brand's quality whilst reflecting the consumers need state. To dial up Continente's pride in its offering, the branding now makes a more confident and clear statement on pack. No longer timid, it stands tall and speaks out.
""As a brand, Continente has a solid reputation in providing its consumers with both value and quality, however, the expression of these attributes was functional and disjointed across its portfolio. We sought to create a connection by expanding the definition of value beyond the transactional to encapsulate the real human benefit – that co-mingling of trust and joy – to make consumers feel rewarded for their investment in the brand.""
— David Hodgson, bluemarlin Founder and Creative Director
New brand architecture uses colour and illustration/photography styling to distinguish between the different tiers of Continente's offering, thus helping consumers better navigate the portfolio to make their choices.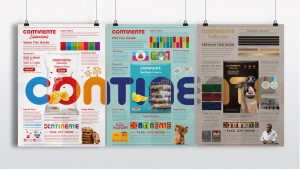 Bluemarlin is a strategic brand design agency committed to liberating brands from the ordinary. Independent in spirit, we combine strategic depth and creative adrenalin to ignite brand acceleration.
To view our portfolio and connect with our team, please visit www.bluemarlinbd.com
Up next...