The Untold Story of Glenallachie
Glenallachie recently launched its first mainstream distillery edition single malt whisky with an identity that encapsulates its untold story, created by strategic brand design agency Bluemarlin.
Bluemarlin crafted Glenallachie's brand story, enriching it with the distillery's location at the foot of the Ben Rinnes Mountain. Establishing Glenallachie as a modern classic, the identity and subsequent packaging design is approachable whilst also conveying sophistication, authenticity, and quality.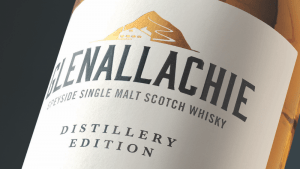 Prominently featured on the bottle is a hand-drawn illustration of the Glenallachie distillery. Rich in detail, it depicts the water rushing down the northeast face of the Ben Rinnes Mountain right to the distillery's door. This supports the brand's claim of using the purest water available, whilst also expressing a deep reverence for provenance. This illustration also appears on the outer pack wherein a sweeping visual of the Speyside landscape is created using a tessellating design technique.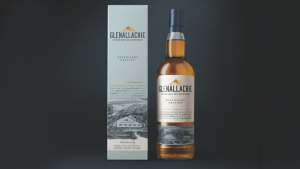 The design is finished with an icon made of gold foil sitting at the peak of the Glenallachie word mark to encapsulate the narrative of the water rushing down the mountain in a simple, yet modern way.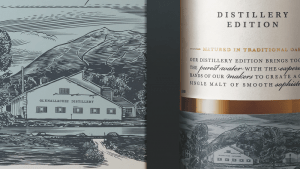 Dave Hodgson, Creative Director at bluemarlin, remarked, "Whilst this is the first whisky in the market with Glenallachie's name on it, there are 50 years, an idyllic provenance story, and a product of fantastic quality behind it. We weaved all these elements together to create a brand lore that would appeal to consumers looking for a new quality whisky without the pretension."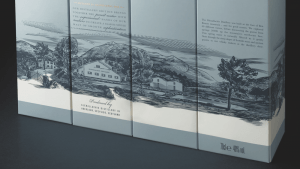 Chivas Brothers recently sold the Glenallachie distillery in Speyside to a consortium headed by former BenRiach MD Billy Walker.
—
Bluemarlin is a strategic brand design agency committed to liberating brands from the ordinary. Independent in spirit, we combine strategic depth and creative adrenalin to ignite brand acceleration.
To view our portfolio and connect with our team, please visit www.bluemarlinbd.com
Up next...