The value of royal warrants and celebrity endorsements
Now that Charles is king, how will the cachet that comes with a royal seal of approval change? And does anyone really care if royals – or celebs of any kind – bestow their approval anyway?
Around 875 brands in the UK currently bear the royal warrant on their packaging. These are granted for a five-year term, with around 30 awarded and withdrawn each year. Following the death of Queen Elizabeth II, all warrants are nullified as 'the royal household will review warrant grants upon a change of reigning sovereign'. In due course, the royal coat of arms will be followed by the words, 'By appointment to His Majesty the King.'
It begs the immediate question as to how King Charles III might approach the royal warrant scheme, given his passionate support of environmental change, organic farming and small- to medium-sized food producers. Will the acceptance criteria shift? Will the list be more select? One thing's for certain, it will surely remain a badge of honour for the hundreds of UK brands that regard themselves as classics: FMCG (fast moving consumer goods) icons like Cadbury, Weetabix, Twinings and Heinz, and outlets including Fortnum & Mason and Waitrose, to name but a few.
And given that it costs absolutely nothing, even the most miniscule uplift in positive association surely makes the royal warrant the best-value endorsement in the history of brands. Imagine what Nespresso has paid the king of celebrity endorsement George Clooney to be the face of its brand since 2006! But whatever the cost or the return on investment, the bigger question is what any endorsement actually means for a brand and for consumers. And what do brand owners want us to believe through the power of endorsement?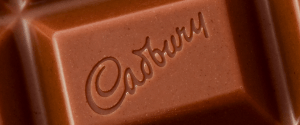 The power of celebrity
Celebrity naturally commands attention, and having a famous face or name attached to a brand can be a powerful marketing tool. But there's more to it than creating a buzz around a product. To work, there has to be credibility, authenticity, and that means tapping into genuine values and getting the endorser-product-consumer connection right via brand strategy. If you want a brand to take its place in the hands, hearts and minds of target consumers, the brand strategy – which includes endorsements – should always centre around inherent truths.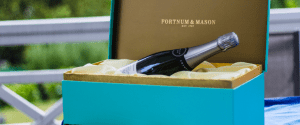 Fantasy versus reality
We know from media coverage that the late Queen enjoyed Charbonnel et Walker luxury chocolates. But were Heinz Tomato Ketchup, Kellogg's Corn Flakes and Coca-Cola staples of the royal larder? Similarly, are we supposed to believe that George enjoys a morning cup of Nespresso Lungo on the terrace of his Lake Como mansion? Does it matter? Faced with the sight of George smiling up from the page, perhaps it's just about 'the willing suspension of disbelief' as we allow ourselves to be seduced into the feel-good fantasy-land of the brand.
Of course there's nothing more fantastical and 'Disneyesque' than the British monarchy. The mysterious pageantry and eccentric rituals, the gleaming horse-drawn carriages, the palaces and castles. But while many might think all of this to be superficial, there's a deeper meaning, and events following the Queen's demise offer a priceless lesson.
Media coverage and interviews with celebrities and ordinary citizens alike followed a unanimous theme – that Queen Elizabeth II was a loyal, dedicated and tireless servant of the nation. A figurehead that symbolised an enduring set of values and beliefs in a world susceptible to fickle change. This view spanned generations, demographics, geographies and wealth. The concepts of time, service and longevity were central to the power of the story.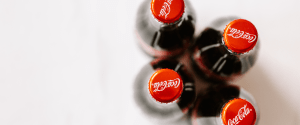 Keeping it real
Open any fashion or lifestyle magazine and you'll see how every luxury category is saturated with celebrity endorsements. Imagine yourself the head of a multinational alcoholic beverage company. Why might David Beckham be just right for your brand and Anthony Joshua not quite? For David Beckham and Diageo's Haig Club, it was about the 'everyman' shattering fusty old ideas about who should drink whisky, when and where.
In the world of branding, design and communication, many people call themselves 'agents of change'. Changes in design, changes in strategy and changes in behaviour are what fill our conversations and our pipelines. But amidst all the change, it's vital to reflect on the things that really never should. Purpose, values, truths.
It remains to be seen how King Charles III will work the royal warrant and whether he uses it to advocate for his beliefs. But whether it's bestowed or withdrawn, it will mean packaging redesigns for many brands. And others may be thinking about cleaning up their supply chains to curry favour. But whatever the outcome, royal warrants and celebrity endorsements always have to be rooted in truth if today's discerning consumers are to buy into what they're selling at all.
To continue the debate please email christopher.schilperoort@bluemarlinbd.com