Fortune Blooms with a new identity by bluemarlin
International brand acceleration agency bluemarlin has redesigned Fortune, one of India's leading edible oil and food brands. The new identity strategically repositions the Adani Wilmar-owned brand to appeal to a new generation of Indian consumers with a modern aesthetic that reflects Fortune's core philosophy of superior quality, good nutrition and natural freshness.
Owned by Adani Wilmar (AWL), Fortune became one of the largest selling cooking oil brands in India within just 18 months of its launch in 2000. Over the years, the brand has expanded its portfolio to include other cupboard essentials as well as a range of ready-to-cook products. Today, Fortune stands as a trusted name in health and innovation.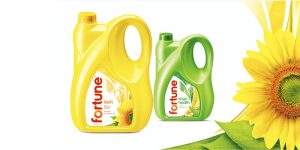 Bluemarlin worked side-by-side with the team at Fortune to translate consumer and market insights into powerful visual assets. The challenge was to create an expression that reflected Fortune's integral place in the traditional kitchens of India as well as its role in the country's evolving culture.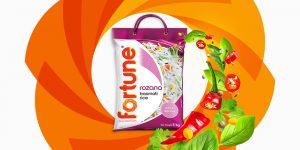 "It was of key importance that the new identity resonated with the modern India woman," comments Ashwini Pable, bluemarlin's Strategic Consultant and Director – India and Southeast Asia. "Modern Indian women are powerful and energetic multitaskers that want to live their lives on their own terms. We wanted to capture this progressive quality in the design."
With newfound confidence, Fortune now promises abundance, freshness and creative fusion.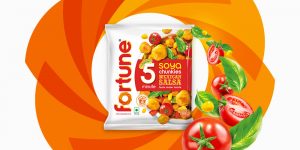 A flower blossom in the wordmark creates momentum and symbolises the evolution of today's millennial households. Each member of the family may have their own unique personality, but they come together to enjoy a home-cooked meal and uphold the traditional values they have inherited through generations.
The dynamic swoosh uses colour to support navigation across Fortune's full portfolio, encouraging consumers to explore and discover. Its flexibility allows each pillar to have its own distinct identity whilst highlighting the benefits of each product and variant. "The new logo is a visual metaphor for creativity and diversity, dynamically encapsulated in a contemporary graphic," comments Dave Hodgson, Executive Creative Director at bluemarlin. "Its purpose is to inspire consumers to be adventurous, to go on a journey of exploration and discover a world of flavour. We want them to be empowered, to embrace fresh challenges and create something wonderful and delicious."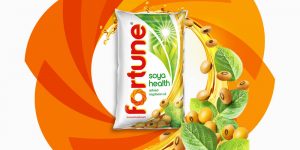 Mr. Angshu Mallick, Deputy CEO at Adani Wilmar comments, "We were delighted to partner with bluemarlin as they bring a unique strategic approach to the table. The refreshed identity reflects the new explorer mindset of the brand and its vision to inspire a new generation of household cooks. By uniting the portfolio, it strategically sets the course for Fortune's growth in the future."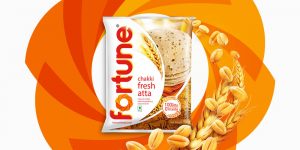 With stronger brand differentiation as well as an expression that clearly establishes Fortune as category experts, owners at Adani Wilmar have high expectations and believe the redesign will contribute significant growth in revenues in the next 3-5 years.
Up next...