COVID-19 amplifies what consumers really need from brands
Bluemarlin's Business as Unusual series offers insight and direction on how brands can emerge stronger, more engaging and absolutely essential in the New Normal.
There's nothing like a crisis to show you what really matters. So whilst the messages of solidarity and tenacity currently filling up our inboxes are important, there is something bigger at stake for brands. A need to take stock and recalibrate for the situation at hand. To shift from what your brand sells, to why you sell it. The imperative to discover or reaffirm what meaningful part your brand can play in people's lives, now and tomorrow. During this health crisis and beyond.
 It's a matter of developing an authentic brand purpose and faithfully living by it in all you say and do; of driving relevance through vigilant awareness of consumers' shifting needs and values; of knowing what your brand stands for so well, that you immediately know how to respond and stay true, no matter what the circumstance.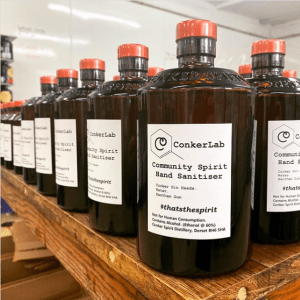 We are proponents of this kind of thinking, providing support for our clients in defining what we call Brand Fundamentals – those anchors tethering brands to their mission and values, the strength of which will determine how well they will weather the storm.
What consumers really need
In times like these, people reflect on their beliefs and the very basic fundamental needs of human existence come into sharp focus. Think Maslow's hierarchy of needs: physiological needs like food and shelter, safety needs like good health and secure employment, connectivity needs like friendship and family, esteem needs like respect and status, and finally, our need for personal growth and self-actualisation.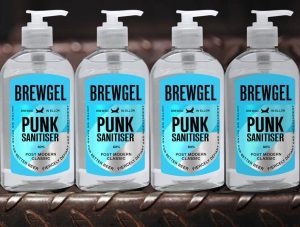 Where does your brand slot in? Is it a reassuring source of comfort or a symbol of love? Can your brand be an agent of safe connection and bonding during this time of social distancing? Can you offer variety to break the monotony as we all find ourselves isolated? Can your brand make a positive contribution to a collective effort and help consumers do the same?
There are already brilliant examples of brands responding to the current needs of the COVID-19 pandemic. We couldn't help but be inspired when we heard how LVHM will be using their perfume factories to make hand sanitiser to support French health services. In the UK, Brewdog will be using their beer factories to make 'Punk Sanitiser' and Dorset-based gin makers Conker Spirit have just applied for licences to manufacture denatured alcohol, which will allow them to ramp up their production of Community Spirit Hand Sanitiser and support the growing need from medical practices, police forces and care workers.  It will be fascinating to see what other brands, across all different categories, come up with to be part of the solution.
A very clever marketeer once said that, "Great brands are an antidote to anxiety." The metaphor here is fitting. As the medical scientists work towards developing a vaccine, (which some say is at least 18 months away), how can your brand find purpose in providing consumers' fundamental needs? How can your brand, albeit in a small way, be a genuine 'antidote' to the growing anxieties that people are feeling?
Business As Unusual Series
Up next...