Hum of the city or home in the country?
The history of urbanisation runs hand-in-hand with the story of industrialisation and global economic growth. It's a journey from agrarian to modern society, from field to factory. More capital, more bricks and mortar, more people. The Industrial Revolution saw Britain's population explode from around 5 million in 1700 to almost 9 million by 1801, a transformation that occurred almost exclusively in its towns and cities.
220 years on and the global growth of cities and their populations continues at an astonishing pace.  Over 1.5 million people are added to the global urban population every week and by 2050, 68% of the world's population will live and work in built environments. 90% of future urban population growth will supposedly take place in Africa and Asia, where India is worth a special startling mention. It currently has 53 cities of 1 million plus inhabitants and in only 120 years, has gone from an urban population of 11.4% to an anticipated 40.76 % by 2030.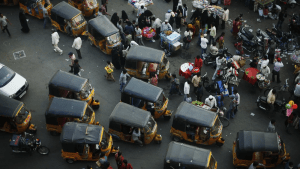 The metropolis has always been the energy centre of capitalism and by 2015 85% of global GDP was generated in cities. Cities supposedly "work" as economic entities because they are more than the sum of their parts. They are "hubs" for talent and companies and places of knowledge sharing. Cities "add value" on a personal, company and national level. The much discussed rise of the Chinese middle classes, with all their new spending potential, was intrinsically linked to China's urban growth, which is said to have lifted 500 million out of poverty in under 30 years.
The "better life" offered by the city is about culture and sophistication, not just pure aspiration. Each year there are league tables of the "World's Most Liveable Cities", compared on a "Quality of Life Index". However, beyond the usual front-runners that always include Sydney, Copenhagen, Zurich and Singapore, the realities of urban life for billions of people is less than halcyon. Even in the so-called developed world, there are many cities where over-crowding, poverty, congestion, crime and pollution are signs that the city doesn't always "work".  Where the enormous gap between mega-rich and shockingly poor feels more medieval than 21st century.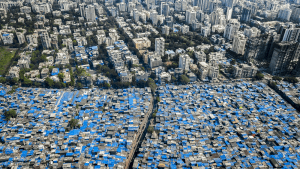 And yet despite the shortcomings of the city, the juggernaut of urbanisation rolls on. By 2030, there will be 43 global mega-cities, each with more than 10 million inhabitants. India is expected to account for 3 of the top 5 of these.
Perhaps this is only possible because there's something in the very idea of the city that exists beyond the logical and the practical pursuit of wealth. Cities talk to us at a deeply imaginative, emotional and spiritual level, embedded in legend and myth. These go back hundreds and thousands of years. There's a tale in English folklore dating back to 1604, of a boy called Dick Whittington who flees the rural north of England in search of his fortune, walking all the way to London, where the streets are said to be "paved with gold." As you read this, young men the world over will make similar quests, in pursuit of a new life.
The very word civilisation comes from the latin word for city. Athens is the birthplace of democracy and philosophy. Paris is the City of Lights, the home of art and romance. Rome is the Eternal City. London was the beating heart of "The Swinging Sixties" and San Francisco gave us counter-culture and "The Beat Generation". Cities have been mythologised in print and on screen as places of magic and heroism, almost with a life of their own. 'Slumdog Millionaire' couldn't have happened without Mumbai – City of Dreams , and New York might be the sky-scraping symbol of the American dream, but it's also Batman's Gotham City. Very often the darkness and chaos of real or fictional cities is made to seem captivating and magical. The Emerald City is at the end of Dorothy's yellow brick road, where all her questions will be answered.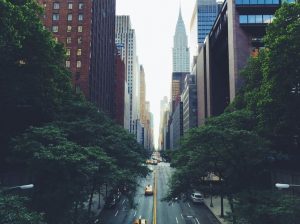 No wonder the countryside is, by contrast, seen as unsophisticated, limiting and conservative. Simpler, perhaps more beautiful than the city, but a place of nostalgia not progress.  And all across the world there's the issue of "brain drain" as the young join the mass exodus from rural communities to cities. The countryside is regarded  as "old fashioned" in every sense. A place for the elderly or worn out, that style forgot.
But it's short sighted to think of the countryside in such narrow dimensional terms. The history of English literature has relied hugely on the countryside as a place of inspiration. Sure the countryside can be contemplative, where Wordsworth "wandered lonely as a cloud", but it can also be a place of provocation and drama. Emily Bronte wrote Wuthering Heights from the solitude of a Yorkshire village.

Since 1993, bluemarlin has understood the potential of splendid isolation, beyond the cliché of a rural picture postcard. Here, in the southwest of England, creativity is in abundance. We might be 110 miles from London, but we are only 22 miles from the festival mecca of Glastonbury.  We are a stones throw away from Babington House, where Soho House chose to open its first private members club and hotel outside of London. It now has 27 establishments around the world, from Berlin to Istanbul. Globally renowned gallery Hauser & Worth recently opened an outpost close by in Bruton, featuring work by the world's leading contemporary artists.   Experimental chefs, media entrepreneurs, artisans and makers, writers, musicians and those with a genuine youthful spirit, have all been drawn to this different kind of rural-rhythm.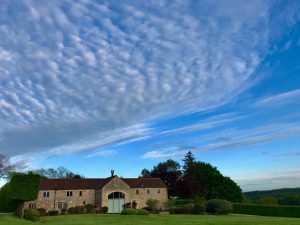 And in our own "hub," a converted farm in a small Somerset village, we think and strategise and creatively solve problems for global clients thousands of miles away.  Many of our clients have felt the magnetic draw of this place and made a creative pilgrimage to spend time with us. Not in order to take it easy and enjoy a few days of rest and relaxation, but to think deeply, strategically and at pace about their brand challenges. They've appreciated how, with the right environment and the right people in the room, you can get three weeks of planning, innovating or ideating completed in under a week. Complimented by a stunning location, comfort and 'good 'karma.'  Well worth the journey.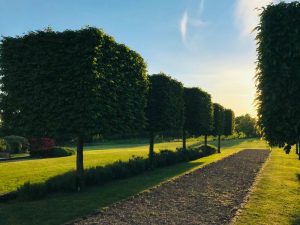 During the pandemic, its sadly been unusually quiet around here, but that hasn't prevented us workshopping and co-creating with clients digitally. We can't wait to open our doors again and "get our hands dirty," building dreams together face-to-face, where proximity creates its own energy and shared passion genuine acceleration.
And whilst this is our "hub" it doesn't mean we've dismissed the importance of the world's most vibrant and commercially critical cities. From London and New York, to Cairo, Mumbai, San Francisco and beyond, we continue to develop a network of satellite studios, agents or trusted partners that help us service our clients in person.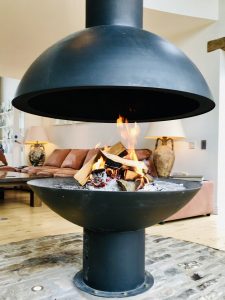 So where's the soul of bluemarlin, in the city or the countryside?  Well, we don't think the answer is a binary choice and we are busy proving that the magic lies in a connected blend of the two.  For us, it's this harmony of city and country that really does "work."
We invite you experience our 'bluespace' first hand, to imagine and realise your future potential.
Contact Matt Valenzia at mattvalenzia@bluemarlinbd.com to find out more…
Up next...