Exporting Thatchers: From farm to Australia and Beyond
Thatchers Cider has relaunched in Australia with new packaging and communication that amplifies the brand's authentic farm-to-glass story. The redesign and communication platform was created by international brand acceleration agency bluemarlin, who also supported the Somerset-based cider makers in brand world creation and the development of a new export brand strategy.
Though known in the UK for its quality and Somerset roots, Thatchers suffered from a lack of awareness in Australia. Moreover, it was misperceived as old fashioned as consumers were forced to form an opinion of the brand based on limited information, relying upon preconceptions and stereotypical ideas about Britishness and the category. In order to connect with Australian consumers, Thatchers needed an engaging story that drove relevance, authenticity and premiumness.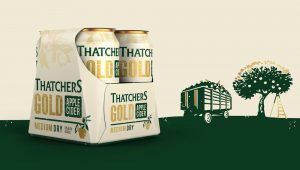 Enlisting their creative partners at bluemarlin, the task was set to revitalise the Thatchers brand with a more authentic and relevant proposition, and to express a new story through a set of iconic assets that could be applied across a range of consumer touchpoints, thus supporting the brand's export ambitions in Australia and beyond.
After speaking with consumers in key cities across Australia, bluemarlin identified a preference for authentic farm-based products and respect for generational craft. This led to the articulation of new brand proposition for Thatchers: "Cider from a real farm, made by real people. The real deal since 1904."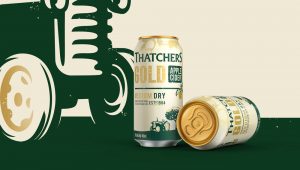 With an emphasis on Thatchers' 'from the farm' story, the redesign strikes a perfect balance between heritage and modernity, mainstream and independence, approachability and premiumness. Craft cues such as ink-stamped typography, hand-drawn illustrations, and a natural colour palette reflects the brand's simple, provincial charm, whilst messaging communicates the brand's proud heritage.