Enigma, a secret blend of botanicals
Tom Baines, Spark Winner 2018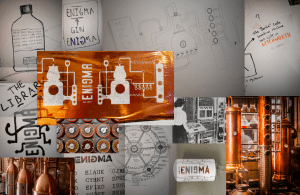 Congratulations to Tom Baines of Norwich University of the Arts, this year's winner of our Spark Programme 2018, which supports and nurtures up-and-coming design talent.
Tom's Enigma submission, in response to our brief to design a locally inspired brand stood head and shoulders above the other entries. Close-by to Tom's hometown is Bletchley Park, the home of the top secret World War Two academics and scholars who broke the famous German Enigma messages. This was Tom's inspiration to create a gin from Letchworth and bring the legacy of the Enigma story back to life with some breath-taking designs which feature some striking abstract interpretations of the code-breakers' quests in his use of bold typography on his bottle designs.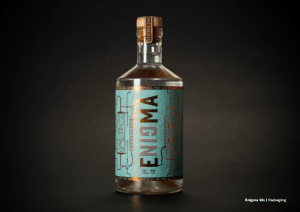 Why did the Enigma project capture your imagination? 
"When I realised that home of the Enigma code breakers was local to me I was intrigued to learn more. The complexities and challenges they faced were mind-blowing and I was instantly hooked and knew this was going to inspire my designs for a local gin from Letchworth."
Why gin?
"I wanted to do a gin, because I like drinking it and they can be quite mysterious and revealing. So it chimed well with the Enigma idea and felt like an interesting creative pairing that had to be explored."
Tom's use of copper in his submission is a stroke of genius, resulting in a strong clean feel with bold eye-catching designs.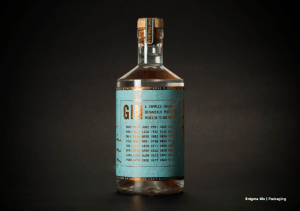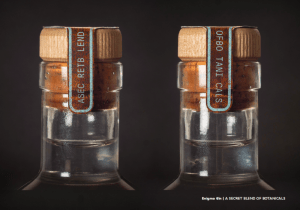 How did you come up with the colours?
"The copper was inspired by the copper stills,"  explains Tom. "It's a great colour and as it naturally corrodes it becomes this amazing light blue colour which I also used in my designs."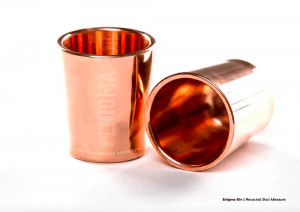 Why bluemarlin?
"I love their work. Recent work on the Wainrwright's honey is incredible and of course their gin work, especially their designs for the City of London Gin. I feel like there's a real community spirit to the agency too which makes it special."
Cheers Tom! And well done for being our 2018 Spark Programme award winner!