At bluemarlin, we believe that the path to brilliance is paved with bold choices, curious minds and the dynamic perspectives of a diverse talent pool. We are always on the lookout for the next addition to our brilliant creative, strategic and client-facing teams.
Why bluemarlin?
Creative Excellence: We have a rich legacy of crafting brand identities that transcend the ordinary. Our team comprises visionary designers, strategists and creative thinkers who consistently redefine industry standards.
Innovation & Inspiration: We're not just a design agency – we're an incubator of ideas and innovation. We believe in being braver, breaking the mould, and we're eager to welcome individuals who share our entrepreneurial spirit.
Global Impact: With a global presence and a diverse client portfolio, your work has the potential to reach audiences across the world. Your designs can make a difference and we provide the canvas for your ambitious goals.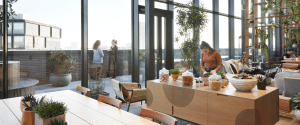 How to apply speculatively
Don't wait for the perfect job posting – create it. At bluemarlin, we welcome speculative applications from those who share our values and aspirations. We invite you to be braver and take the first step towards your future with us.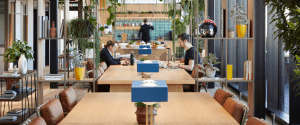 Prepare your CV & portfolio: We want to see your best work and hear about all your brilliant experience.
Craft a covering letter: Tell us why you want to be part of bluemarlin and what unique perspective you bring to the table.
Submit your application: Send the above to careers@bluemarlinbd.com. Be sure to include "Speculative Application" in the subject line.
Come and join our team.